Anime is life!
Welcome to my anime based page~BABABABUM This page will be about popular and most watched animes.
Hope you enjoy these gifs, Lol:
It's anime
It's relatable
IDK
SAO's battle scene XD! Kirirto,the main character, is doing a boss fight against the Blue Eyed Demon Boss. Cool right?.....ok maybe you're not impressed by anime yet?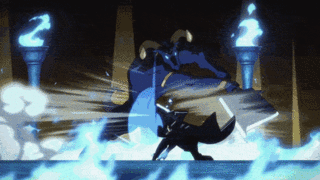 Anime is not just about fighting and cool art.....even though it's mostly made up of good art. Anime,at the best of times, it can also be very relatable! Right?